Acura ZDX EV First Look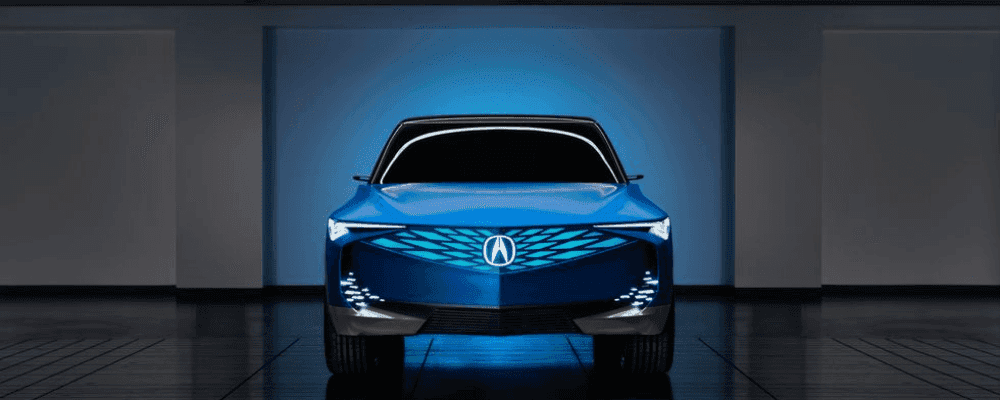 ---
The Acura Precision EV Concept made its global debut and showcased what to expect from Acura as the brand begins to focus on an electrified future. The Acura Precision EV Concept features plenty of innovations and impressive styling that offers plenty to look forward to when the vehicle is released for you to enjoy on the Grand Prairie roads. Taking that concept into consideration, the Acura ZDX will be returning in the near future as an all-electric SUV that takes some design cues and inspiration from the Acura Precision EV Concept.
You may have heard the Acura ZDX nameplate before as an innovative model that was ahead of its time when it was released. The latest Acura ZDX EV will aim to offer that same level of ingenuity as Acura demonstrates its commitment to the electrified era. There's plenty to uncover about the new Acura ZDX EV and our team is here to help. Take a sneak peek at the Acura ZDX today with Southview Acura and continue your research on this exciting new model.
When Will the Acura ZDX Arrive?
The Acura Precision EV Concept and the announcement of the Acura ZDX nameplate return have sparked plenty of excitement about the future of Acura electric vehicles. With that being said, we know you're likely eager to hear about when you can get into the driver's seat of the Acura ZDX. Fortunately, you won't have to wait too long as the Acura ZDX EV is expected to come to market in 2024. In the meantime, work with our team to learn how you can secure an Acura ZDX of your own when it's finally available at showrooms.
What To Expect From the Acura ZDX
If you're looking for an innovative vehicle to take on the streets of Fort McMurray, the clear choice is a new Acura model. They offer plenty of amenities, performance, and styling to allow you to stand out during your drives. The new Acura ZDX will be no different and aims to push the envelope of innovation for Acura. Before you start dreaming about driving around Sherwood Park in a new Acura ZDX, take a look at some highlights you can expect to enjoy when it comes to market in 2024:
Type S Variant: The Acura ZDX will undoubtedly offer exceptional performance, even in its standard form. However, expect an Acura ZDX Type S to be available to take your driving experience to the next level.
Advanced EV Battery Technology: With Ultium battery technology underneath, the Acura ZDX will provide quick changing times and impressive driving ranges on full electric power.
Futuristic Design: The original Acura ZDX was one of the first models to be developed from the ground up in the Acura Design Studio and the new Acura ZDX will also be styled in that same Acura Design Studio. That means you can expect a design that's sure to be ahead of its time.
Immersive Cabin: The Acura Precision EV Concept offered a cockpit inspired by Formula 1 race cars with a low-slung driving position and a performance-oriented interior. With the Acura ZDX drawing inspiration from the Acura Precision EV Concept, you can expect an immersive experience as soon as you climb inside the Acura ZDX.
Get More Information About the Acura ZDX With Southview Acura
There's still plenty to learn about the new Acura ZDX EV so if you want to have all the latest information, feel free to work with our team in Edmonton. Get in touch with our experts and we'll be sure to provide you with the latest announcements regarding the exciting new Acura ZDX.